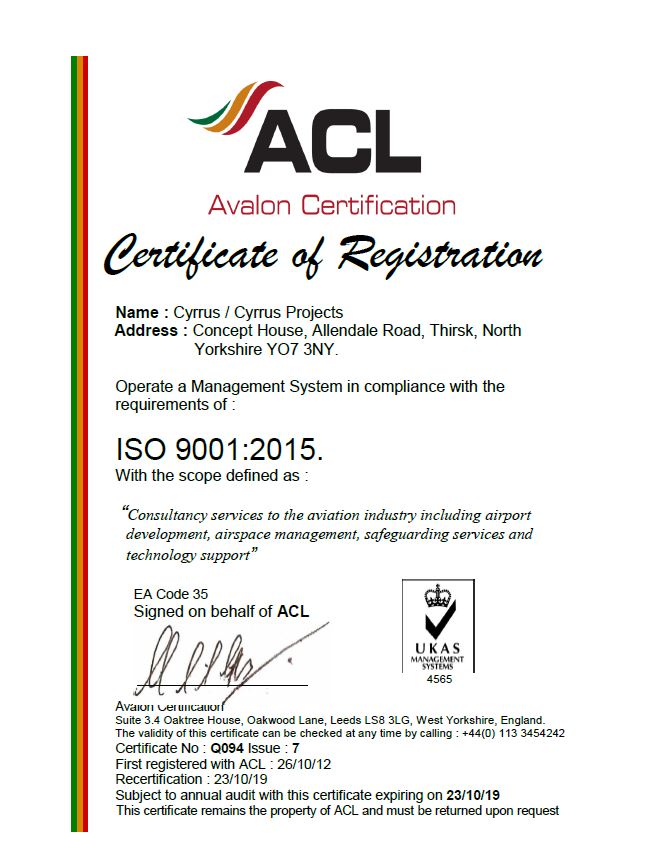 Cyrrus is delighted to announce the successful completion of the ISO 9001:2015 annual audit, and recertification for a further year.
Last year, Cyrrus successfully transitioned from the ISO 9001:2008 to the 2015 Standards, following on from this during 2018 Sally Porter, the appointed Quality & Compliance Officer, successfully completed the ISO 9001: 2015 Lead Auditors training.
Working in a highly regulated industry, Cyrrus strives to achieve excellence in aviation. The Quality Management System is an integral part of the Company's business processes and we have invested in staff training and workshops to ensure that the Company and its suppliers work co-operatively to meet the required standard.